The United Nations Climate Change Conference (COP26) brought together leaders from around the world to discuss global climate action and learn from a wide range of  events highlighting research and policy initiatives. In partnership with Drexel University and Second Nature, the Urban Climate Change Research Network (UCCRN) held a virtual and in-person panel discussion titled, "Scaling Up: Case Studies in Collaborations between Cities and Higher Education Institutions". The event featured speakers from city-university partnerships around the globe.
To kick off the session, Cynthia Rosenzweig, NASA Senior Research Scientist and UCCRN Co-Director, shared opening comments on the state of city-university interactions. She said: "The cities have such a crucial role to play in both mitigation and adaptation because they are actually on the frontlines of how action is going to take place." 
The discussion centered around the questions
How do universities and cities form effective partnerships to accelerate climate action? 
How do we promote a shared vision and collaboration between communities, cities, and universities to foster authentic co-production of knowledge? 
These questions were top of mind for panelists as they dove into their experiences with city-university collaboration.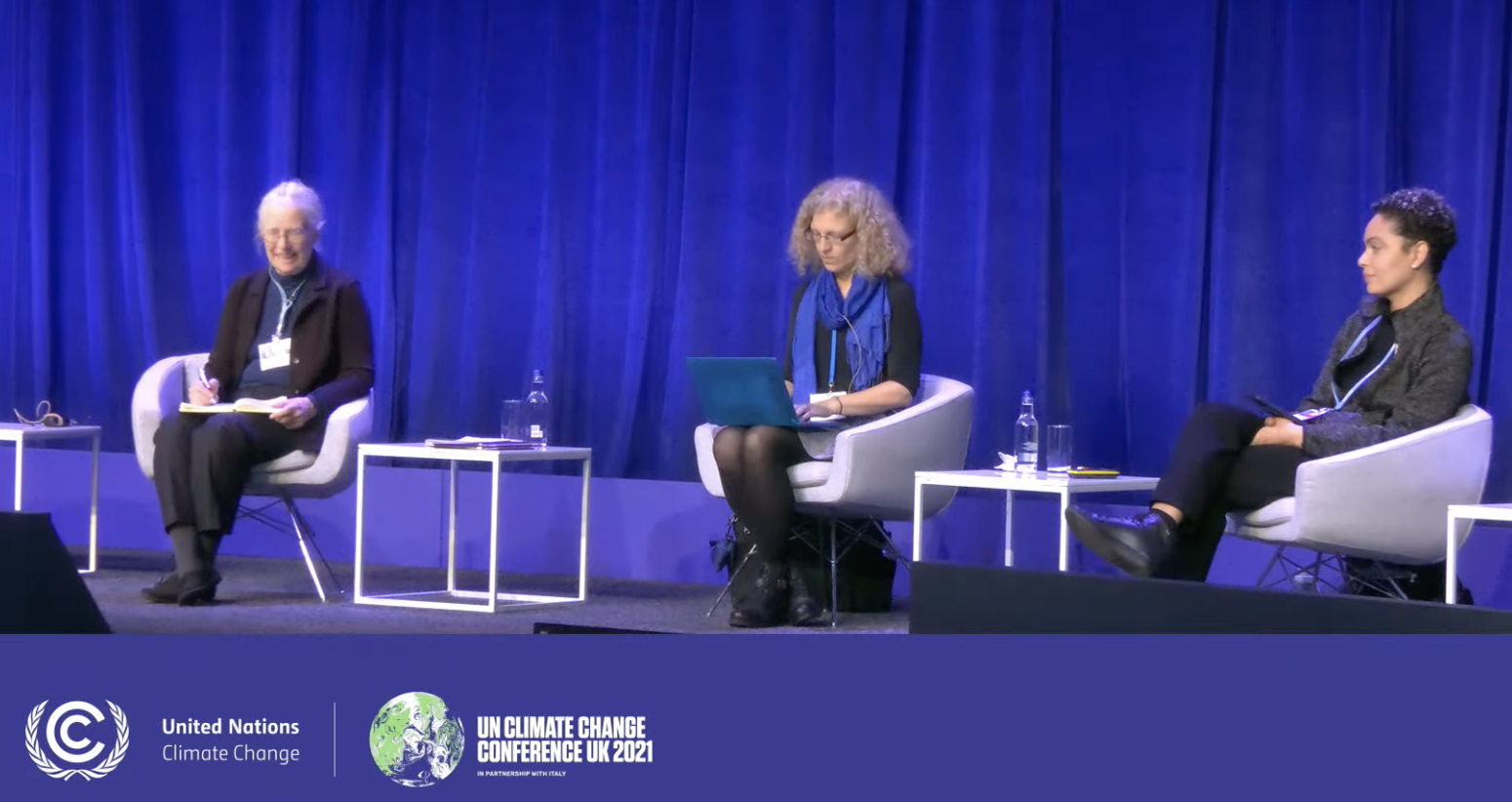 Cities are Test Beds for Innovation 
With rapid urbanization, more than half of the global population is projected to live in cities by 2050. While urbanization will bring unique challenges to the fore, it will also position cities to be the perfect breeding ground for engagement and co-creation of climate solutions. 
Dr. Mattia Leone, speaker from University of Napoli and UCCRN Europe Co-Hub Director, discussed the outcomes of the Urban Design Climate Workshops, which were used as a tool to bring science into practice. The case study was focused on the area of Ponticelli in Naples so participants could grapple with real challenges that urban areas are facing due to increasing climate risk. The workshop involved over 60 international students and scholars with the aim of exploring integrated design strategies for creating resilient and sustainable communities.
Barbara Norman, speaker from University of Canberra and UCCRN Australia Oceania Co-Hub Director, shared her experience dealing with the intense fire event in 2019 - 2020 that had lasting damage to the ecosystems and infrastructure. In response, they formed a Brushfire Taskforce, which later became the Climate Adaptation and Resilience Research Network as they realized they were dealing with a whole range of cascading climate impacts. This is a key example of innovative collaborations as experts came together to support building resilient communities. 
Encouraging City-University Partnerships 
Universities have unparalleled capacity and resources to promote reciprocal knowledge exchange. It's critical for universities to advance their convening role both with engaging students in real-world climate problems and transferring that research knowledge to policy decision-makers. 
Franco Montalto, speaker from Drexel University and UCCRN North America Hub Director, shared his thoughts on connecting students with policymakers in order to infuse science into policy decisions. He stated: "To me what's really interesting is leveraging the student initiatives to engage in research questions that policy makers are interested in, even when research funding is not available. If 10 students who are in a course come to a conclusion that a particular approach needs to be considered further and you can simply get an opportunity for the students to present to those decision-makers, I think, in some ways, it's a more powerful message."
Phil Valko, panelist from Washington University, presented a collaboration between the City of St. Louis and Washington University. He spoke to the role of higher education and their goal to prepare the next generation of leaders in high-impact careers as well as developing transformative research. One way they meaningfully engaged students in city-level decisions was in the creation of the first regional GHG inventory. By having students involved in understanding emissions targets, it helped build buy-in around the vision and increase momentum.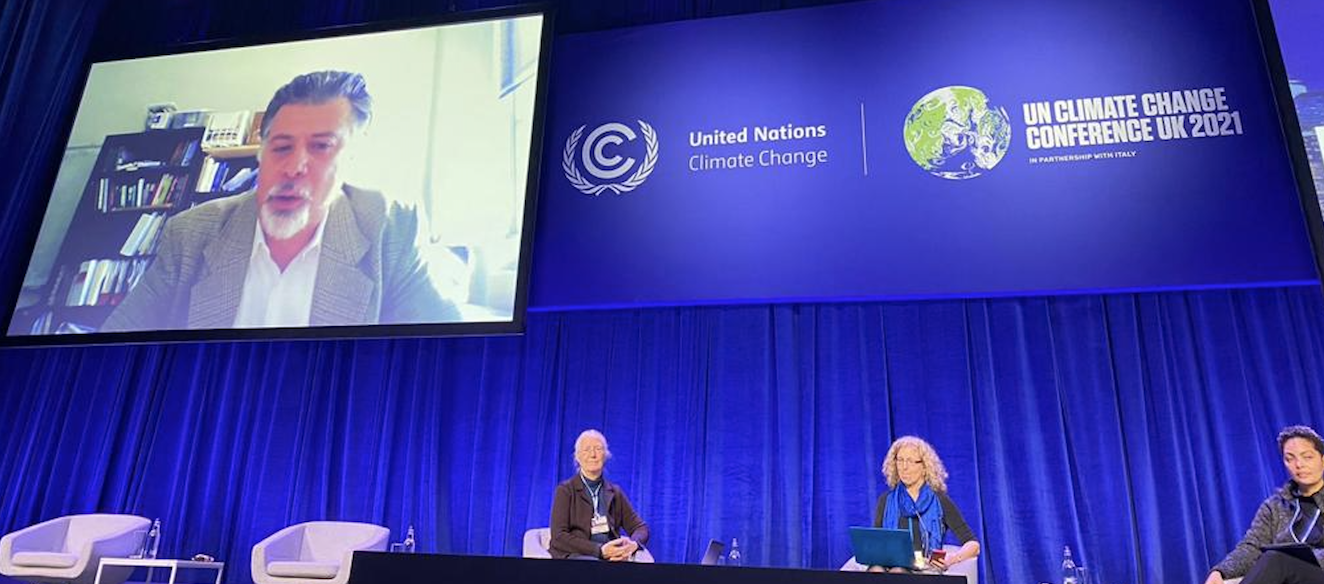 Financing Climate Action
Lastly, the panelists discussed the lack of climate research funding, particularly in developing nations. Adelle Thomas, panelist from the Bahamas, spoke about a case example from the global south with the Climate Change Adaptation and Resilience Research Network (CCARRN Center). She highlighted the need for university-city partnerships in developing countries, but also that there are several specific challenges facing small developing island states. 
She shared: "First and foremost is the lack of research funding. There are no national research funds available and we are also ineligible for overseas development aid (ODA). This is a situation that affects many developing countries." This has been a major challenge as many funds and grants have shifted to look into COVID responses and health care, which has left a gap for climate research funding. Some have found that reliance on philanthropic funds can be fruitful, but it comes with its own set of challenges such as research being shaped by funder interests instead of needs.
To close the Session, Dr. Rosenzweig stated: "This decade of decision is not going to be successful unless the financing floodgates for city action open." 
This statement rings especially true in cities and universities as they continue to address escalating climate impacts at the regional and global scales. 
Watch the full video recording of UCCRN's Session at COP26 here.