July 17, 2020
Our second Hub Director Spotlight features UCCRN's Latin America Hub Co-Director, Professor Juan Camilo Osorio, who shares his thoughts on global current events, his work in urban planning, and his action plans for the Latin America Hub. 
In this time of crisis, we all benefit from the strengthening of our professional and community ties. 
The Hub Director Spotlight Series intends to aid our networks in maintaining meaningful connections between the multitudes of diverse UCCRN Members–– and hopefully, stimulate new thought and conversation between members who would otherwise not have been acquainted with each other. Central to UCCRN's mission, and now more than ever, collaboration amongst our network of leaders in all fields related to urban issues is critical to the betterment of our world. 
Our second Hub Director Spotlight comes at a time of great tumult. In the past month, the world has experienced great social unrest and a massive uptick of support for the Black Lives Matter Movement which aims to address the systematized racially biased treatment of Black and Brown bodies in America. Coupled with the continued COVID-19 public health crisis, the Black Lives Matter Movement raises highly important questions about the role of institutions in addressing or exacerbating the systematic racism which exists in America. 
During this global moment of reckoning, I virtually "sat down" with an expert in environmental justice and UCCRN's Latin America Hub Co-Director, Professor Juan Camilo Osorio to discuss this particular moment, his work in urban planning, and his plans to make UCCRN's Latin America Hub a platform which amplifies historically peripheralized voices to the center of conversations about urban climate change research.
---
Professor Osorio began by sharing that "Addressing urban inequality is at the center of what cities should be all about. Even when you look at a city like New York, you have very specific types of inequalities.
It only takes walking a couple of blocks to see that certain groups and neighborhoods are deprived of basic amenities and that they have to live and cope with a disproportionate amount of environmental burdens. This is simply not fair and has to be repaired." 
Some would argue that this urban inequality is inevitable, be it due to resource constraints (not everyone can have access to a waterfront property, or can live across from open green space, for example), or some would claim that these inequities are bound to occur given the sheer numbers of residents in a city like New York. Professor Osorio, however, is not convinced that these justifications tell the full story of urban inequality.
"When you study places on the 'other side' of the urbanization dial, in a city as remote as Mocoa in the Amazon Piedmont of Colombia, a dramatic urban landscape in South America where the Andes Mountains meet the Amazon Rainforest, you will find that even though residents are surrounded by the most incredible biodiversity on the planet, cities present the same types of inequalities they show elsewhere." The cost of living drives human settlements to dangerous areas subject to continuous environmental burdens including natural disasters – where community vulnerability is exacerbated by climate change impacts. Professor Osorio is completing a doctoral dissertation studying the political economy of climate change adaptation and disaster recovery in Mocoa, following a 2017 avalanche of floodwater, rocks and debris, killing over 300 people. He has co-taught two MIT graduate urban planning practicums centered on this case study with Professors James Phillip Thompson and John Fernandez in collaboration with the MIT Environmental Solutions Initiative. 
What is it about cities that create these profound social and environmental inequities? Professor Osorio sees both structure and agency as drivers of urban inequality. Environmental, social, political, economic, and natural forces all exist and interact within the geographic confines of a city. These interactions create compelling opportunities in urban planning, to advance climate adaptation – as long as we focus on the elimination of underlying vulnerabilities, and recognize local and indigenous leadership as a source for innovation.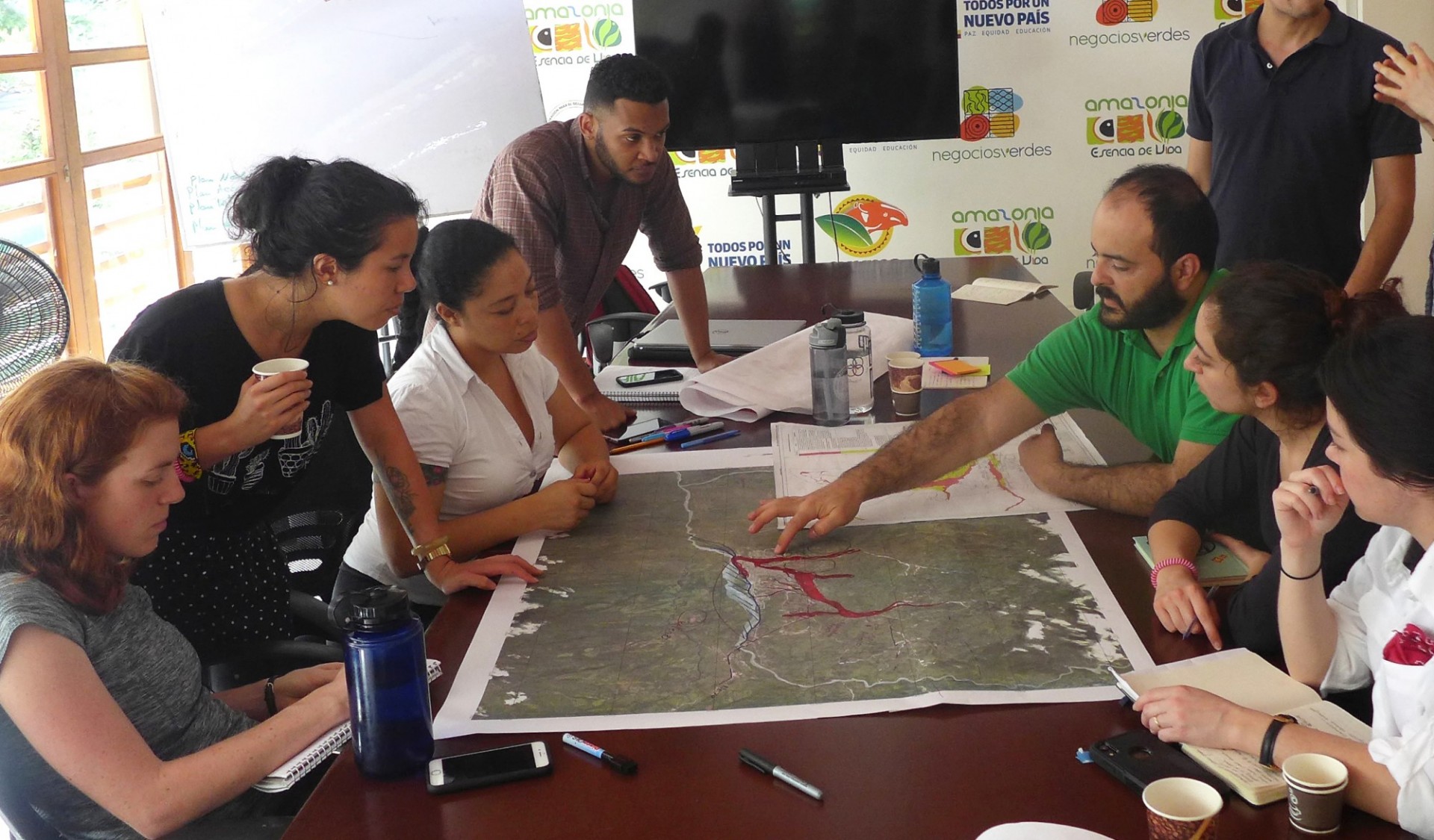 Recognizing local leadership (and "learning to take a back seat," as stated by Elizabeth Yeampierre, Executive Director of UPROSE) is key to Professor Osorio's partnerships in the field. He envisions his role as the Latin American Hub Co-Director at UCCRN to be focused on the elevation of local leaders and communities who have historically been left out of mainstream research and conversations regarding climate science, and whose work on mitigation, adaptation and disaster risk reduction have much to teach other cities in the Global North. A second Co-Director based in the region will be brought on board shortly.
This commitment to more just urban planning also translates in his research in New York City. Recently, Professor Osorio has been critically thinking about the effects of COVID-19 on vulnerable communities and communities of color in the city in partnership with grassroots leaders; for him, the first and foremost urban COVID-19 response priority should be to begin to think very seriously about the virus' implications on the resiliency of vulnerable urban communities – as raised by environmental justice advocates, like the New York City Environmental Justice Alliance (NYC-EJA) Climate Justice Agenda. The same communities who have shouldered the majority of the burden of the pandemic are now at risk of additional long term suffering. For Professor Osorio, to center conversations about COVID-19 around environmental justice is crucial; the virus will wane, the economic crisis will settle, but he believes that without a concerted commitment to support community-led research and advocacy efforts (like those of NYC-EJA and its member organizations) to address the underlying factors that increase the vulnerability of low-income and communities of color, the very viability and future of these neighborhoods are in grave danger.
"Community-based organizations have historically been the first responders to crisis. They are the ones who have the local knowledge, and they are the ones who people really trust." But due to the combination of the public health crisis, the economic crisis, and continued social distancing guidelines, COVID-19 has created additional burden on small grassroots groups. They have had to adapt, to transition to a remote environment overnight, all while maintaining the connections between their constituents, their neighbors, and their elected officials. All this, while City, State, and federal decision-making processes have kept moving forward.
Professor Osorio described this struggle in a New York City neighborhood with which he collaborates, Corona, Queens. Corona is composed largely of immigrants from Latin America, families and individuals with strong valuations of community and different conceptions of nature– some of which are indigenous families that practice sustainable living as part of their culture. As documented in a recent urban planning graduate studio that he co-taught with Professor Mercedes Narciso at Pratt Institute's Graduate Center for Planning and the Environment, in partnership with the Dominico-American Society of Queens, Corona is also a community wherein generally limited income, language isolation, low educational attainment, a lack of health insurance, and overcrowding exist – the lack of resources in the community needed to counter critical COVID-19 vulnerability factors has lain the groundwork for Corona to be one of the most impacted communities in New York City.
In recent months, the pandemic, coupled with widespread reckoning regarding systematic racism and police brutality in the United States, has brought racial and economic inequities to the fore of public conversation. Professor Osorio stated bluntly that "people are not going to tolerate any more racism, any more systemic and procedural inequality forced on them because of their race – but also ethnicity, gender, religion, income, or other particular circumstance." Professor Osorio works to connect community organizations with good science, engage with community stakeholders in different languages, technologies, and approaches, building community capacity against inevitable crises to come. Most importantly, he believes that this is a moment where we all have to be humble – this is an opportunity for everyone to listen and learn from others, and honor the ideas and demands coming from those directly affected the most.
In this moment, several serious urban crises are converging before our eyes. It is our duty in the urban climate science, urban planning, and design professional community to facilitate meaningful change in our fields to reckon with our role within the frameworks of systematic racial and environmental injustice so that cities can stop exacerbating these problems and begin implementing solutions. This opportunity – to start checking our privilege and supporting the voices that are calling for genuine transformation – is a good place to start. 
If you are interested in being interviewed for a Spotlight, please reach out to Sylvie Binder ([email protected]) for more information.