June 23, 2020
Dr. Aliyu Salisu Barau, UCCRN's West Africa Hub Director is interviewed by UCCRN research intern Sylvie Binder to discuss his work as an urban climate change scientist in the time of Covid-19.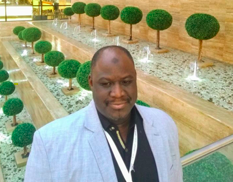 In this time of crisis, we can benefit from the strengthening of our professional and community ties. 
The Hub Director Spotlight Series intends to aid our network in maintaining meaningful connections between the multitudes of diverse UCCRN Members— and hopefully, stimulate new thought and conversation between members who would otherwise not have been acquainted with each other. Central to UCCRN's mission, and now more than ever, collaboration amongst our network of leaders in all fields related to urban issues is critical to the betterment of our world. 
Our first Hub Director Spotlight dives into the life and work of Dr. Aliyu Salisu Barau, a leading urban climate change scientist and an Associate Professor of Urban and Regional Planning at Bayero University based in Kano, Nigeria, specializing in human dimensions of urban, land, environmental and climate change. We checked in with Dr. Barau, who is UCCRN's West Africa Hub Director, to highlight some of his motivations, most recent work, and thoughts on the effects of the Covid-19 pandemic on future urban climate research. 
Dr. Barau shared with UCCRN intern Sylvie Binder,  "Human dimensions of urban, land, environmental and climate change are at the core of my research activities. 
My interdisciplinary research interests transcend, clean energy, urban informality, urban environmental history, urban and community health, spatial planning, transitions and transformation research, resilience, climate change adaptation and mitigation, formally and informally protected ecosystems, innovative and co-created methods, social impact analysis, public engagement, and governance of socio-ecological systems." 
Dr. Barau continued, "I was hungry for knowledge of the earth system and hence, geography was my favorite subject during my high school days. This interest in environmental knowledge sowed the seeds of my interests in urban climate and urban environmental sciences. 
 I was born in a city, specifically Kano City in Northern Nigeria. I have witnessed firsthand, in an African context, right from my pre-school age up to my first year in the college and university, how cities change rapidly. And, the changing feelings of urban temperature, the changing morphologies and the subsequent departure of some indigenous trees, insects, birds and reptiles have wounded my life and imaginations. 
All these influences prompted me to develop keen interest in how urban climate change and other environmental changes are interconnected with how humans change the local environment rather swiftly and unprecedently. So, I always think of solutions for salvaging the planetary qualities of the city. Specifically, I would say I started working on urban climate in 1999 for my undergraduate dissertation, and continued to do so."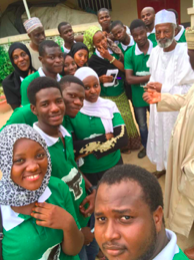 Covid-19 and Climate Research
When asked about the coronavirus pandemic, Dr. Barau responded, "Firstly, if there is anything that may be considered as an externality of the Covid-19 pandemic, it is the way it has created an opportunity for urban air quality to improve in our cities. I keep an air quality monitoring instrument at home and within this lockdown period it always shows an improved air quality reading for Kano. 
As per official research, I think this pandemic has taught me how to explore online resources more. Indeed, the increased and improved remote access and increased open access materials have improved my research tremendously. The use of online meeting platforms for meetings and interviews is another great opportunity that will continue far beyond the pandemic.
I think the pandemic has also changed our research methods and tools. With increased concentration of pandemic news on mainstream and social media, we can draw insights from a plethora of universal discourses and perspectives. From this, we can even target more groups and experimentations based on experiences we see in different parts of the world."
When asked about his opinion on the meaning of UCCRN, Dr. Barau shared, "My keywords are interdisciplinarity and co-creation of ideas and innovations. These instruments are most needed in the diverse cities of West Africa. People will feel more engaged and respected when they know they truly have some voices to add in creating a chorus for addressing crises of climate change in African cities. 
Hence, I am focused on engaging policymakers, scientists, practitioners, women, and young people through vibrant initiatives woven around addressing critical climate challenges within and around West African cities. West African cities on the coastline, inland, or highlands have challenges pronounced or hidden by informality and poor urban planning. Solutions for their climate crises are not always at bay. We aim at using the UCCRN and IPCC principles and research and action agenda to support their transformation into climate friendly habitats.  
UCCRN is not reinventing the wheel but is rather recreating the human thinking around cities and climate. UCCRN is poised to become a strong voice for cities and climate change, and I foresee it growing into a knowledge and policy trustable global body like the IUCN in biodiversity conservation. Importantly, I believe it will become a kind of knowledge umbrella that gives a shade for many researchers to stop by and tap pure and diverse knowledge on urban climate change."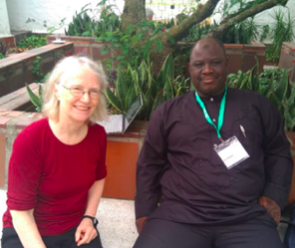 If you are interested in being interviewed for a Spotlight, or have any other questions, please reach out to Sylvie Binder (sab2309@columbia.edu) for more information.